What is Breast Cancer?
Bosom disease is a harmful development that starts in the tissues of the bosom. It is one of the most widely recognized tumors among ladies around the globe. The possibility of a ladies being determined to have the malady sometime during her lifetime is 1 out of 8. Along these lines, it is significant for ladies to be bosom mindful.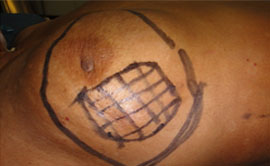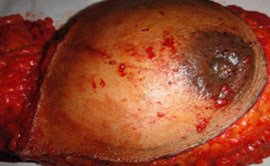 Risk factors:
Breast Cancer Sign & Symptoms:
The most common symptom includes
Awareness
With awareness of Breast cancer, it could be prevented to a great extent. Some of the points to be kept in mind are:
How Breast Cancer is Diagnosed?
Referenced beneath are the bosom malignant growth screening test to analyze bosom disease at the most punctual. These tests are accessible at driving malignant growth medical clinics of India.
Mammogram: A mammogram is an x-ray of the breast. Screening mammograms are used to look for breast ailments in women who have no symptoms of breast problem. Screening mammograms usually take 2 views of each breast
Magnetic Resonance Imaging (MRI): MRI is used along with mammograms for screening women who have a high risk of developing breast cancer. It can also be used to examine suspicious areas found by a mammogram.
Ultrasound: Breast ultrasound is used to target a specific area of concern found on the mammogram. It helps differentiate between cysts and solid masses and at times can help tell the variation between benign and malignant tumors
Recommended treatments for Breast cancer patients
Bosom malignant growth treatment in India relies on different components including the sort of bosom malignant growth, stage, the spread of the sickness, size of the tumor, menopause, and so forth. Extraordinary compared to other treatment choices for bosom malignant growth in India is Immunotherapy - a treatment that utilizes the individual s safe framework to battle the malady. It is done either by animating the invulnerable framework or by giving segments to help the framework. The treatment reinforces the resistant framework and targets just the carcinogenic and threatening cells while ensuring the ordinary cells. Immunotherapy likewise safeguards the taste buds and keeps up bone quality in the meantime improving the general personal satisfaction.
The treatment is accessible in extraordinary compared to other disease emergency clinics in India, Surgicare Hospital. It comprises of specialists in screening, diagnosing, arranging & treatment of bosom malignancy. It offers a propelled minimal effort and medical procedure free bosom malignant growth treatment in India. Alongside the treatment for early bosom disease patients, it treats patients in cutting edge bosom malignant growth stage as well. Surgicare Hospital is one of the top disease emergency clinics in India for cutting edge bosom malignancy treatment.
Related Articles :
Breast Cancer Awareness
Importance of Breast Cancer Screening
Breast Cancer Awareness Reduces Fatalities